Winter Barefoot Boot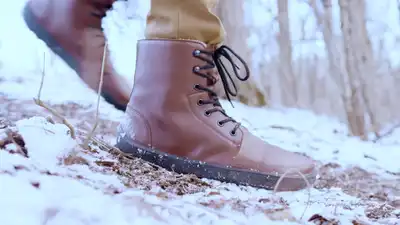 Overall
The Winter Barefoot Boot by BeLenka is a heavy duty barefoot boot for men and women made in Czech Republic with great overall versatility.
Pros
wide width

great flexibility

water-resistant
Cons
thick 8mm sole

higher price
Company
BeLenka is a barefoot brand that makes boots, shoes, flats, and sandals for business, casual, cross-training, hiking, indoors, road running, trail running, and walking.
Fit/Form
Wide fit with a foot-shaped toebox, semi thin 8mm outsole, great flexibility, and aggressive tread. Made with wool, leather, natural, and rubber materials.
Flexibility
Materials
Wool, Leather, Natural, Rubber
Style
Toebox
Thickness
Width
Performance
Ideal for casual, hiking, and walking in freezing and cold climates.
Activities
Breathability
Climate
Durability
Tread
Waterproofing