Evo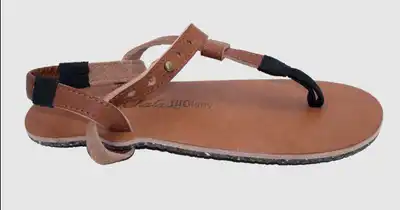 Overall
The Evo by Chala is a barefoot-style sandal for men and women with great overall versatility.
Fit
Wide fit with a foot-shaped toebox, thin 5.7–9mm outsole, great flexibility, and none tread. Made with leather, natural, synthetic, vibram, and rubber materials.
Materials
Leather, Natural, Synthetic, Vibram, Rubber
Uses
Ideal for casual, indoors, walking, hiking, trail running, and water in warm and hot climates.
Activities
Casual, Indoors, Walking, Hiking, Trail Running, Water