Vibram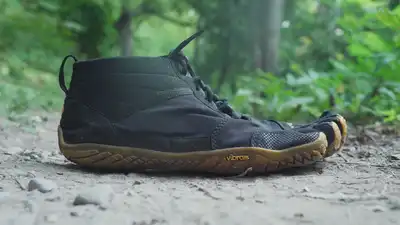 Overall
Vibram is a barefoot brand that sells shoes for men, women, and kids with excellent overall versatility.
Fit/Form
Extra-Wide fit with a seperate toes toebox, ultra thin 3–4mm outsole, excellent flexibility, and semi-aggressive tread. Made with wool, synthetic, rubber, vegan, hemp, and natural materials.
Flexibility
Materials
Wool, Synthetic, Rubber, Vegan, Hemp, Natural
Style
Toebox
Thickness
Width
Performance
Ideal for casual, cross-training, hiking, road running, trail running, walking, and water in hot, warm, and cold climates.
Activities
Casual, Cross-Training, Hiking, Road Running, Trail Running, Walking, Water
Breathability
Climate
Durability
Tread
Waterproofing