Z-Trail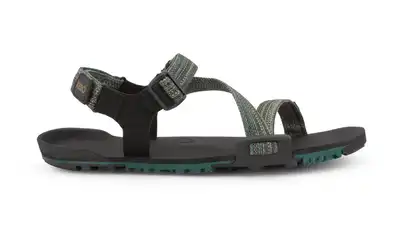 Overall
The Z-Trail by Xero Shoes is a barefoot-style sandal for men, women, and kids with great overall versatility.
Fit
Extra-Wide fit with a foot-shaped toebox, thick 11mm outsole, great flexibility, and semi-aggressive tread. Made with synthetic and vegan materials.
Uses
Ideal for casual, hiking, trail running, walking, and water in warm and hot climates.
Activities
Casual, Hiking, Trail Running, Walking, Water